Holistic Well-Being Visionary – Yoga Science and Meditation Master
Kedarji is a citizen supporter of community health freedom and a contributor to our content. He is also the founder of the Community Action Council in Mahoning County, Ohio.
Kedarji grew up in two traditions; that of a spiritual lineage of ascetics and spiritual leaders in the field of Yoga Science/Meditation, and that of holistic health and healing. He has merged his spiritual leadership with his more than thirty years experience as a holistic health/healing practitioner and coach. This offering is now shared in what he has framed as his 4 Pillars of Total Well-Being; The Spiritual Power, Improved Mental State, Emotional Resilience and Vibrant Health. His approach and methods are backed by a great deal of peer-reviewed, evidence-based research and the case studies conducted with students who have attended his programs and courses of study and application, tracked over periods of 3-5 years or more.
He is the Founder of The Bhakta School of Transformation, an Ohio-based not-for-profit public charity devoted to lasting Inner Peace and Well-Being. (See his media coverage)
The curriculum offering at The Bhakta School includes study in Yoga Science, Meditation and Spirituality along with holistic well-being coaching, plant-based nutrition coaching and holistic healing practitioner certification. Ongoing, evidence-based research in holistic well-being alternatives is also offered. In this regard, most notably is Kedarji's work in coaching people in the reversal and healing of diabetes, obesity and metabolic syndrome.
Leading With Love
Kedarji helps people embrace the Grace in life's joys and challenges in a way that causes lasting happiness and peace. In a world seemingly mad with greed and corruption, Kedarji has a long track record of helping people affirm and expand the best parts of their lives.
In His Company
Many of Kedarji's students say that through his leadership, he has transformed their lives in profound ways not experienced in other modalities or on other paths.
His students blossom and uncover hidden strengths through a well-integrated and time-tested approach. Through his leadership, it's possible for anyone and everyone to experience life's magic in a way that they come to know their true nature and attain a state of lasting well-being.
Studies In Preventive Medicine, Holistic Healing & Well-Being, Holistic Nutrition
He studied Oriental Medicine, Eastern Medicine and Iridology with Michio Kushi, his mentor and founder of the Macrobiotic movement in America. This included completion of more than 1,500 hours of study in Holistic nutrition, based on nutrient-dense, real food. He completed his studies and training, graduating from The Kushi Institute in 1979.
He also studied with Aveline Kushi, Dr. Bernard Jensen and Wataru Ohashi of Ohashi Institute and Health. Kedarji is also a graduate of Dr. Alan Hopkins' Lab Masterclass where he was taught how to read and interpret biomarkers on blood tests and advanced testing.
He has completed an additional 1,500 hours of study with the top doctors, researchers and scientists in the field, in natural healing based on lifestyle medicine and the Whole Food Plant-Based approach to vibrant health. He continues to follow and monitor the work of these mentors.
Additional Holistic Well-Being Mentoring
Additional mentoring occurred under Michael Abehsera, Masaaki Yamaguchi, the founder of Souen health and William Dufty, author of the book Sugar Blues. Kedarji also studied herbology, botanical medicine and Holistic, Vegan cooking with Anne Marie Colbin. Victor Kulvinskas was also a mentor in botanical medicine. Each of his mentors were original pioneers in these fields.
Author/Producer
Kedarji is the author of several books, including:
How To Live Strong & Be Happy. Learn The Daily Rituals of The Most Spiritually-Powerful, Happiest and Healthiest People On The Planet – available now in both paperback and as an eBook PDF download.
The Verses On Witness Consciousness. (meditation and contemplation methods for making the restless mind quiet in under 3 minutes)

The Coronavirus Era – What You Need To Know Now and How to Prepare For What's Coming Next.

For The Love of Greed (a work about greed and social responsibility).
How To Be Fearless, Happy and Resilient In The Age of Noise and Distractions (a video home-study course and weekend retreat).
He is also the co-producer and host of the Whole Life Transformation Summit, a virtual summit/conference with multiple guest speakers who are experts in the field. He also produces a series of video podcasts, webinars and courses for Community Health Freedom.
Community Action
After graduating from University, Kedarji was trained in community organizing during his work as a representative and community advocate for Columbia Tenants Union. He spent several years assisting then President of CTU, Bruce Bailey, who was his mentor in community organizing. During this period, he organized rent strikes, street protests and campaigns to educate public officials in the state legislature – all against the 'gangland' tactics Columbia University employed against tenants to force them out of their apartments in order to gain rent increases for student housing. Many of the prior tenants forced out of their homes were elderly people. All of this culminated in court cases in which Columbia University was forced to comply with the law and protect tenants rights.
Later, Kedarji organized block associations and block patrols to address very high crime in the theater district of New York City where he lived at the time. After mounting public protests and marches on One Police Plaza, his engagement with local law enforcement, Congressional representatives and the New York state legislature resulted in cleaning up crime in the area. This included taking back buildings being used to house criminal activities and converting those buildings into havens for family and community activities.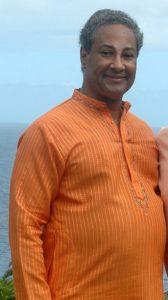 Before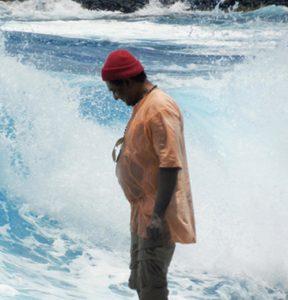 Before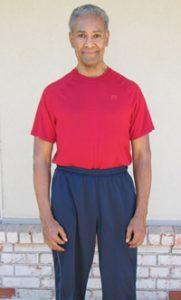 After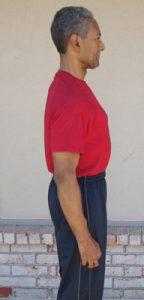 After